Special Press Row Hangout live tonight at 830PT discussing developments of the day.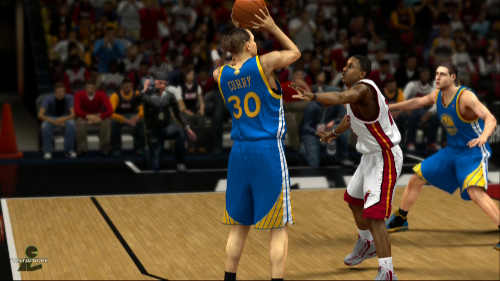 The most recent roster updates for NBA 2K13, in tandem, adjusted a more significant number of players who have been exceeding expectations or failing to reach them than other updates prior. 12 players however are still missing. At this point in the season there should be some more sweeping changes to the rosters to reflect the teams (like the Lakers) who have been disappointments and those (like the Warriors) who have surprised.
Stephen Curry, Omer Asik, Larry Sanders, Andre Drummond, Ryan Anderson, Zach Randolph, Carmelo Anthony, Tony Parker, and O.J. Mayo are just some of the names that should rise. Kyrie Irving and Anthony Davis have also returned from their injuries. As always leave your thoughts in the comments on what players should get ratings consideration, whether up or down, in the next NBA 2K13 roster update!