Special Press Row Hangout live tonight at 830PT discussing developments of the day.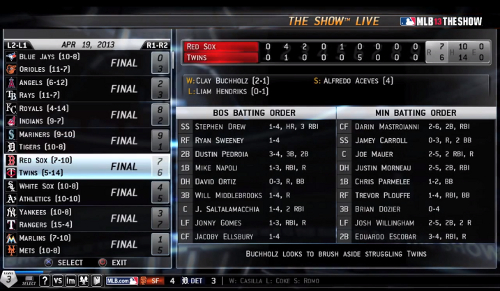 SCEA has released a new developer video for MLB 13: The Show this time focusing on the introduction of The Show Live. The new feature delivers the ability to play any game on the schedule for the 2013 season with MLB.com feeding the proper lineups and statistics. The presentation and commentary will reflect that point in time.
The concept is not new – having been featured in the NBA Live, NBA 2K, and MLB 2K franchises – but arguably could be best suited for baseball if supported properly throughout the year. MLB 2K has not been able to do that but confidence in SCEA would be much higher in this regard. Continue on to check out the video and leave any thoughts in the comments!