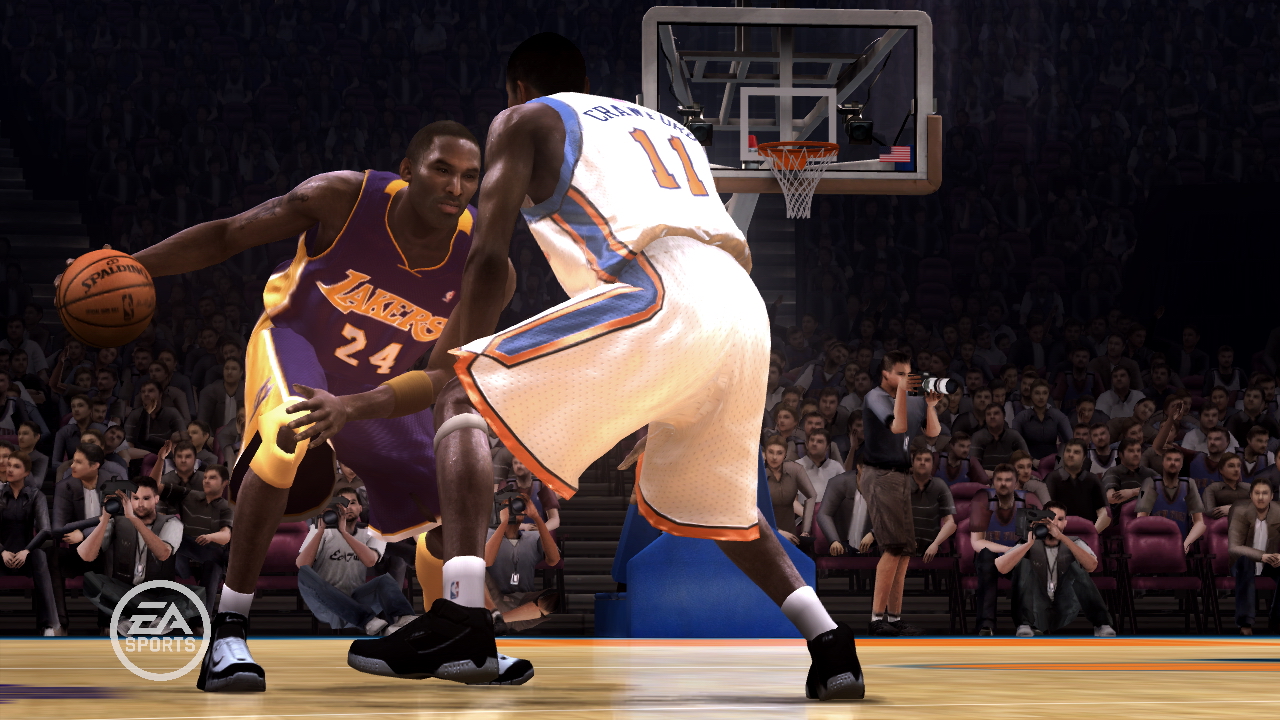 Next week I will be headed out to New York for the NBA Live community event. Amongst other festivities (such as attending the NBA Draft) I will get to spend some a good amount of time playing NBA Live 08.
This is a pretty unique opportunity to get significant time in with the game this early in the development cycle. On the positive side of that, it's early enough that feedback could be taken into consideration. Generally community days are held closer to release time and things are set in stone by then. We've still got until October 2nd until Live hits stores. On the other end, its still a work in progress and much of what will be there in the final build will not be evident, tuned, or possibly even implemented. Thus it seems that I'll be able to get a feel for the game and the direction it is going, but as to specific gameplay elements and such it will be difficult to really assess them at this stage.
Another question is what we'll be able to report back on, and I haven't gotten word on what (if anything) will be held under NDA. I'm also waiting for a response on whether we'll be able to take pictures and videos. I'm hoping to find out what exactly we'll be getting and all the specifics on the event within the next couple days.
As always, I'm open to taking suggestions for what you'd like to hear back on about the game, questions to ask the developers, ect. Just leave a comment on the article or use the contact form to send me an email. I'll do my best to get some sort of a response for everyone. Just keep in mind, especially due to this event being held earlier in the dev cycle, that I probably won't be able to report back with the same level of detail as previous community days I have attended.
I'll be updating the site while I'm in NY, and blogging some of my experiences while I'm there. Hopefully I'll even be able to get a picture with Kevin Durant.
Further updates are to come leading up to the event next week. So shoot me anything you have on your mind related to NBA Live and I'll do my best to respond to everything that I can.