The two big names from college basketball making their way into the NBA this year are of course Greg Oden and Kevin Durant. Oden was chosen as cover athlete for College Hoops 2K8 and Durant is representing NCAA March Madness 08.
The cover art for the two games were revealed recently. Something about both of them struck me as being strange. They come across as unnatural for various reasons. There had to have been better options than these right?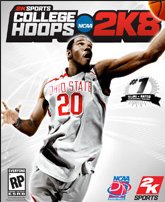 First of all that doesn't even look like Oden. Apparently he has been airbrushed to look younger. The shot they used also gives the impression that he is quite agile and if I didn't know any better I wouldn't not have guessed he played center.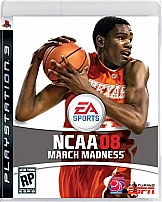 Durant looks stretched out (yeah hes lanky but still) and that is probably due in part because his waist isn't really noticeable. It kinda reminds me of Gumby when I look at it.