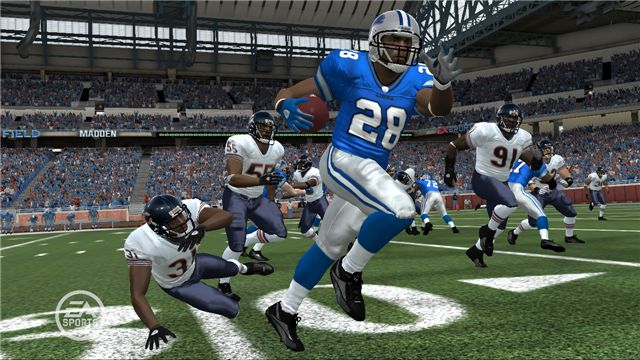 Last week I wrote about the upcoming Madden Community Day event which was slated for next week. Unfortunately today I was informed that Madden will not be available and it is being turned into an NCAA Football centric event that includes attending the ESPYs.
Putting the news about no Madden aside, this is a nice gesture of appreciation to the NCAA Football community and will essentially represent a "kickoff" celebration for the game being less than seven days before its release.
The news regarding Madden is that they wanted to make sure we had a proper community event dedicated to it. If the change had not been made, we would not have had enough time to really assess the game and report back on it…at least not to the quality of the info we have brought back with us in the past. In addition to the time considerations, no producers were going to be able to attend which is one of the most important aspects to a community day.
So while nothing is nailed down yet, there may still be a Madden community event prior to release. I will keep everyone updated when I learn more.
I was excited to get a look at Madden next week, and I know everyone was looking forward to the impressions and answers that come out of a community day. So this is disappointing in that sense. However there is still time for a comparable event to be arranged, so we'll see how things go in the coming weeks. Thanks for understanding.