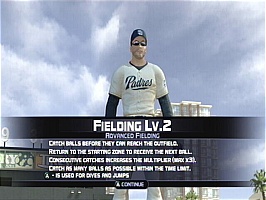 The demo for The BIGS has finally made it to the Xbox 360 Marketplace. Originally 2K had stated it would be out during the game's release week of June 26th.
The demo features St. Louis @ Detroit in a three inning rematch of last year's World Series.
This is the ideal game for a demo. If people give it a chance they'll really find it to be more than just an "arcade" game. It has some sim and strategical elements mixed in. And it simply is a lot of fun to play.
Unfortunately now The BIGS is probably going to be overshadowed by NCAA Football 08 and All-Pro Football 2K8. It really is a good change of pace type game that would fit well with those. Just tough to get sports gaming fans to buy into it right now with the barrage of new titles to choose from that probably take precedence.