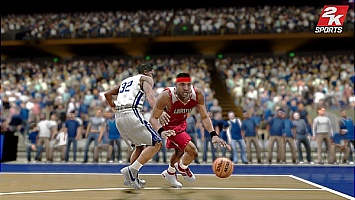 Vetzballin has been running pre-release coverage of College Hoops 2K8. Links to the content can be found below.
Classic teams list and 84 Georgetown vs 82 North Carolina video
Game of the Day (video): Syracuse vs Illinois
The demo has been released on the PS3 (and since has come out for the 360). The demo features Ohio State @ North Carolina in a three minute half.
Also I have been invited to sit in on a conference call on Tuesday with the game's developers and Greg Oden. By Wednesday morning I should have a full summary of the call posted up. That should provide some good information direct from the developers on this year's title as well as the future of the franchise.