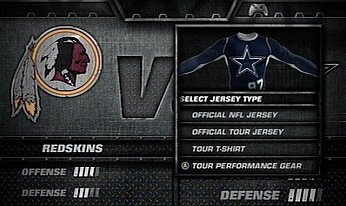 I've mentioned how there are a lot of different options you can switch around to change up the game experience. I went ahead and took screenshots of all the settings and options screens, uniforms, and I've also noted everything that is available for online play.
Continue on to check out the screens and read all the online details.
Rules/Settings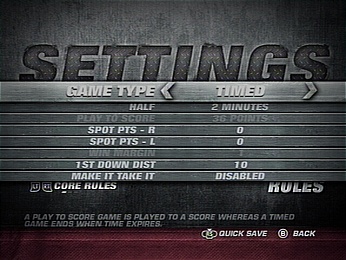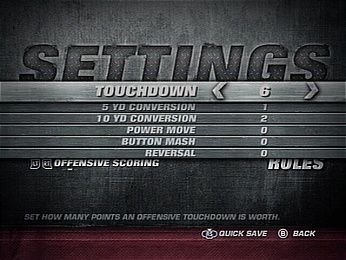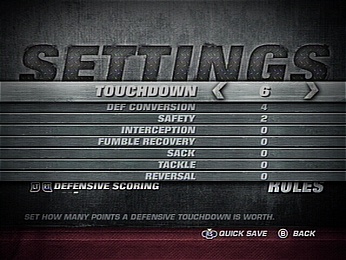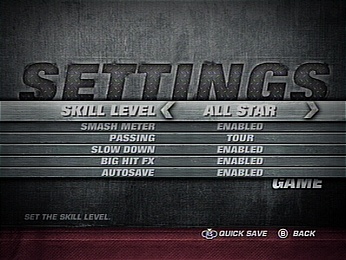 Online Play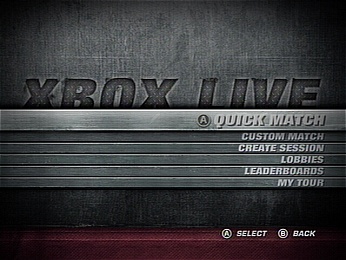 The game tracks your "skill level" which rates you on a scale of 1-99. Ranked games are default two minute halves on veteran difficulty with the smash meter on.Unranked games offer a number of customization options: Timed games (1-7 minute halves) vs play to score games (1-99 points).
Difficutly can be set to any of the four rookie, veteran, all-star, and legend.
Smash Meter can be enabled (default) or disabled.
There doesn't appear to be "make it take it" available for online games.
Uniforms