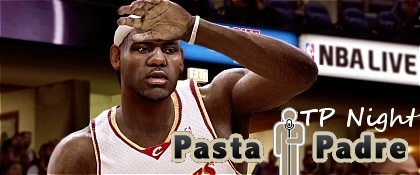 Another session of NBA Live 08 online team play will go on tonight (Friday) with a meet-up in the created pastapadre lobby room at 5pm PT / 8pm ET. The game will be recorded and I'll be taking down the stats for a recap. Due to different circumstances I'm limited to just taking part in one game tonight and won't be available tomorrow but I still wanted to attempt to get one in.
The next roster update (currently scheduled for around All-Star Weekend) will bring some matchups that have added intrigue. The Suns with Shaq vs the Lakers with Gasol will make for an especially fun game. That'll probably be the first one that is run following the update.
Vote on tonights matchup of which I've put together some teams that haven't been used before and should be somewhat evenly matched. (The winner in a close race is Chi @ LAC).
{democracy:14}