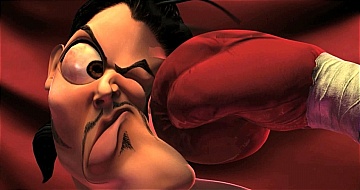 Gametrailers has posted up the premiere trailer for EA Sports Facebreaker. The arcade boxing title was just recently announced and is tentatively slated to release in early November.
The developers of Fight Night Round 3 have assembled the most ferocious boxers on the planet in an epic display of speed, power, and ego.
As predicted the trailer doesn't show off any in-ring footage, being that it is still approximately 10 months from release that is no surprise. It does feature a couple of the boxing personalities as well as one instance of what has been described as "real-time facial deformation".
I have added a couple screen grabs from the trailer to the gallery. Continue on to view the trailer.