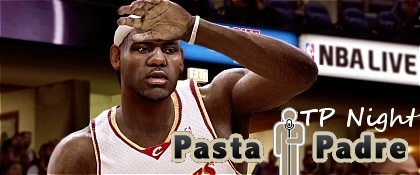 The sixth night of NBA Live 08 OTP will be on Saturday the 23rd at 5PT/8ET. Per request this week will feature one matchup of lower rated teams and another of international teams. Once again there will be a full game or highlight video, stats, and short recaps by Monday.
Also I wanted to mention that there is a special OTP night in the works. This could be next week or the week after (the new roster update should be out beforehand) and would bring in some NBA Live producers to play along. It will take place on a Mon-Thu as opposed to the normal Fri/Sat night games. I'll post up more once the details are settled on.
As usual meet up in the created pastapadre lobby room on time (I generally wait about five minutes past before sending out the invites). Continue on to vote for the games to be played on Saturday night in two separate polls.
Update: Game one will be Bucks @ Bobcats and game two France @ Spain.
---
{democracy:16}
---
{democracy:17}