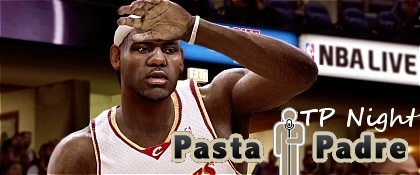 This week the NBA Live OTP games will take place on the evening of Friday the 29th. Meet up in the created pastapadre lobby room at 5pt/8et if you'd like to join in. As usual recaps and highlight videos should be up by Monday.
The roster update may be out by this time but we'll play it safe and save those for next week. It's possible the special OTP with NBA Live producers may take place next week as well however that hasn't been determined yet.
After how well last week's games turned out I thought it would be a good idea to go that same direction again with a lower ranked NBA matchup and an international matchup. Continue on to vote in the polls for the two games to be played.
{democracy:18}
---
{democracy:19}