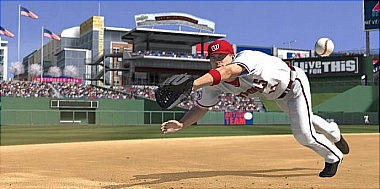 Here is the first recorded full game from MLB 08: The Show and it features the Los Angeles Dodgers at Washington Nationals. It felt like this game would go on forever and with little to no action as the pitching was dominant from both sides. However the game does end in dramatic fashion.
Being the first play through of a real game this year I made some unintentional goofs. I didn't retreat a runner back to first base because I thought it would do it automatically, accidentally subbed in a cold pitcher, and accidentally attempted a steal of third base. Just a matter of getting comfortable with the game as those things were my fault.
Continue on to view the videos as broken down in four segments.