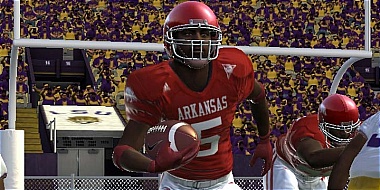 Gametap was able to land the first NCAA Football 09 related interview with product manager Kendall Boyd. It's interesting that EA is out this far in front already laying out some details. We've got some dates for the future cover announcements so that may give an idea of when to expect even further info on the actual game.
Some of the topics gone over include the importance of the gameplay and how they want to open it up this year, improved atmosphere, the new breakaway animation engine, and that the PS3 version will be running at 60fps this time around. There is much more being discussed here than was revealed in the the press release.
You can check out the full interview here.