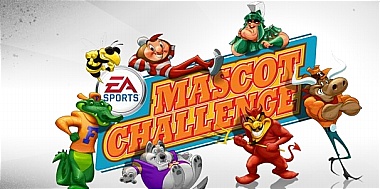 The voting to determine which mascot will be on the cover of the Wii version of NCAA Football 09 will be coming to a close on Friday March 14th with the winner being announced on Tuesday March 18th. Make sure to get your votes in here during the final days in support of your favorite mascot.
Over the last few weeks it has been interesting to follow how individual mascots gained support. There have been campaigns and movements behind them through message boards and facebook groups along with coverage in local newspapers. People have banded together and are voting every single day in the hopes of having their school represented on the cover. And ultimately that is what it's about, more than just having their mascot win they get to have their school represented and featured. It is a bigger deal than just having a player that was on their team spotlighted. The strong emotional ties to their schools are what have driven these movements.
Once I saw those things begin to take shape and the type of attention it was getting I realized that a mascot from one of the most overexposed schools may not necessarily win. The most organized, dedicated, and strongest push behind a single mascot could ultimately lead to its victory.
So because of that it's not surprising to see that Florida, Ohio State, and Notre Dame are not even in the top 10 in voting. The updated top 10 has Washington State in first place followed by Michigan State, UCF, Auburn, Nebraska, Kansas, Alabama, Iowa State, Missouri, and Penn State. It appears that we'll have an interesting cover announcement come next week.