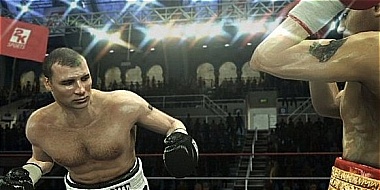 Yesterday I speculated that Don King Presents: Prizefighter appeared to be headed for a June release. Later in the morning retailers such as Gamestop, EB Games, and Gamefly updated their release date to June 10th for the 360. The Wii and DS versions of the game apparently won't be coming until later this year as they have a September placeholder.
While 2K Sports has yet to give a specific date for the game (likely won't see that until it is attached to a press release) there is little reason not to believe this has become the targeted date for the game. I laid out several reasons why I felt it had slipped into June and those all match up. It certainly seems that there was some information distributed to retailers because it would be quite the coincidence that more than one would update at the same time with the same specific date.
Now comes news that the "Meet Me in St. Louis" event will be broadcast for free on Don King's new official internet TV network on Thursday March 27th. The event is sponsored by Prizefighter which is explicitly stated as releasing on June 10th. There will possibly be advertisements that display that during the broadcast as this appears to be the first promotional opportunity they are taking advantage of for the game. There was also a trailer released today on the website that was quickly removed. That may be what is used next week during the broadcast.
The only thing about the date is that EA Sports is set to release Nascar 09 on June 10th as well. If Prizefighter ends up being an EA game (depending on how the purchase attempt of Take Two plays out) I wouldn't be surprised if it ended up falling back a couple weeks. But for now it appears that the 360 version of Prizefighter has settled on that June 10th date.