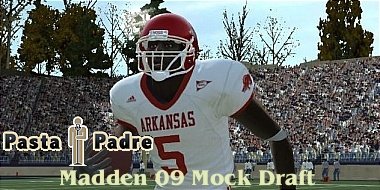 After the selections of Jake Long and Chris Long as the first players to go in the Madden Mock Draft it brings up the Falcons, Raiders, and Chiefs. While the first two picks were relatively easy to make it now starts to get a little more cloudy as to who would make the biggest impact on each team for this year.
#3 Atlanta Falcons – Matt Ryan – QB – Boston College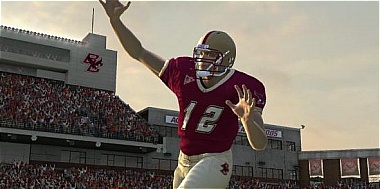 As I explained in the first posting QBs generally don't make for great Madden draft picks. Their ratings start lower than many other positions and a possible lack of playing time or early struggles means it is unlikely their ratings will progress throughout the year. Offensive line, safety, and cornerback would make sense for them as well.
However here Ryan is the right choice for Atlanta. I'd look for him to come in with a low 80s rating which ultimately would be comparable to the other QBs on the roster. He is NFL ready and would have a chance at playing this year meaning he could progress.
#4 Oakland Raiders – Darren McFadden – RB – Arkansas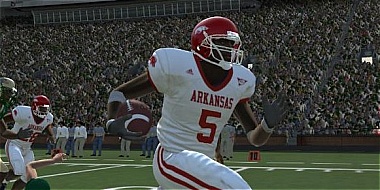 So McFadden finally goes and to a team that doesn't necessarily need him. Putting him together with Justin Fargas would make for a great 1-2 punch and open up the passing game just because of that threat. The other main consideration was Glenn Dorsey as DT is an area of need and he is the top one coming in. McFadden is just too explosive to pass up here.
McFadden certainly will be the highest rated rookie, possibly matching the record high that Reggie Bush got two years ago with an 87.
#5 Kansas City Chiefs – Ryan Clady – OT – Boise State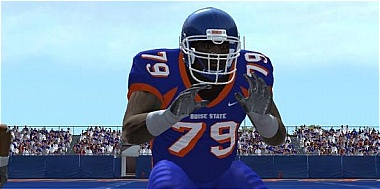 The Chiefs have desperate need on the offensive line but they also need a QB for the future. Brian Brohm could've been the choice here but generally you'll get more value out of other positions as a rookie than a QB. Clady will begin in the low 80s (Levi Brown was taken 5th last year and got an 81) and play immediately giving him the opportunity to improve his ratings.
Do you agree with selections 3-5? Coming in the next few days look for 6-8! You can check out all the picks in the mock draft by visiting the tag page.