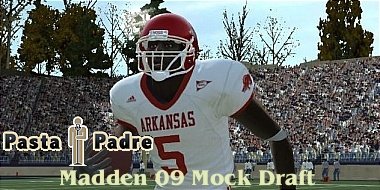 We've now reached picks 9 through 11 in the Madden Mock Draft. Again we are in an area where team needs take precedence as ratings are going to be comparable between most of the players that can be considered. The Bengals, Saints, and Bills are up and all address areas of weakness with their picks. All three teams go defense here.
#9 Cincinnati Bengals – Glenn Dorsey – DT – LSU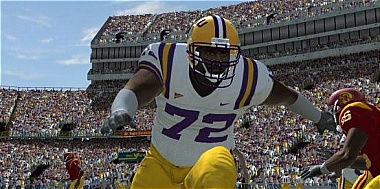 Dorsey slips to #9 as rookie defensive tackles don't show as much value as most other positions. They just don't make much of an impact and in many cases will not be rated higher than a current mediocre DT. The two highest that went last year started with an 80 and 79. Look for Dorsey to come in with around an 82 but that probably won't offer a big upgrade at least to begin the year.
Still the Bengals need to improve on the defensive line so Dorsey is a good value at pick nine. The other consideration would be at wide receiver but with DeSean Jackson off the board none of the others would've merited being taken this high.
#10 New Orleans Saints – Sedrick Ellis – DT – USC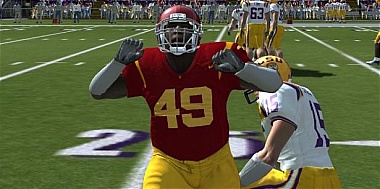 Pretty much the same deal here with the Saints as with the Bengals. Ellis should start rated an 80-81. Corner was the secondary position that was looked at but once Dorsey and Ellis are gone the remaining DTs in the draft are going to be rated in the 70s. A corner with speed that would be effective in Madden can be found later in the draft.
#11 Buffalo Bills – Leodis McKelvin – CB – Troy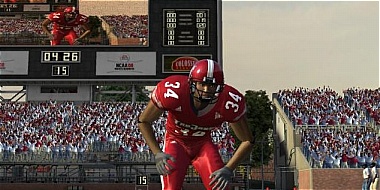 The Bills pass defense was terrible last year and McKelvin would come in and improve the unit right way. He would also be able to contribute in the return game. This is another team that could also use a wide receiver but ultimately taking a top corner right here would be more valuable.
Do you agree with selections 9-11? Look for the next set coming in a few days! You can check out all the picks in the mock draft by visiting the tag page.