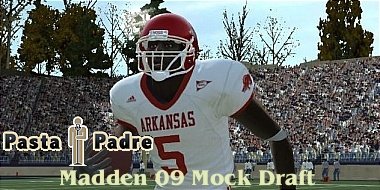 We've reached the mid-point in the Madden Mock Draft with picks 15 through 17. The Lions and Cardinals are constant underachievers that could make a move towards contention and the Vikings actually overachieved last year but still have some major weaknesses. Who will they select for Madden that could help them the most?
#15 Detroit Lions – Jonathan Stewart – RB – Oregon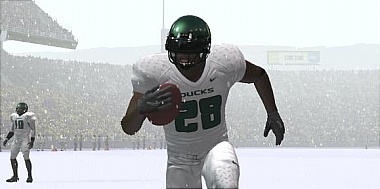 At running back the Lions cut Kevin Jones and now rely on Tatum Bell. While he isn't a terrible Madden back he isn't one that can control the game either. Jonathan Stewart has a combination of speed and power and is a good receiver out of the backfield. They could also have used an OT here with Jeff Otah still available. It came down to choosing between the two of them and with Stewart being so dynamic his impact would be felt more in the game and he should have an iinitial rating around an 82.
#16 Arizona Cardinals – Mike Jenkins – CB – South Florida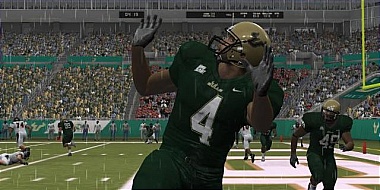 The Cardinals are thin at corner after moving Antrel Rolle to safety and they could use a quick RB to split time with Edgerrin James. With Mendenhall and Stewart already gone the focus shifted to CB. There were two to choose from at this spot with Mike Jenkins and Aqib Talib. They will likely have around the same overall rating so there wouldn't be a huge difference between the two. Jenkins has a slight speed advantage with Talib having a slight height advantage. Jenkins should have a high catch rating for a CB so he gets the nod.
#17 Minnesota Vikings – Jeff Otah – OT – Pittsburgh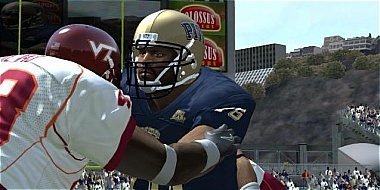 The Vikings could use help in a couple places. They need a franchise QB, a pass rushing DE, and an OT. Considering the uncertainty of whether Bryant McKinnie will continue with the team after his off-the-field issues the best value here would be to take Jeff Otah. While there is a sleeper QB that could've been looked at he wouldn't have been an upgrade for this year as Tavaris Jackson is relatively effective in the game. At DE a couple names could be discussed but Otah is the last of the top level OTs so grabbing him is the smart move.
Do you agree with selections 15-17? Look for the next update coming in a few days! You can check out all the picks in the mock draft by visiting the tag page.