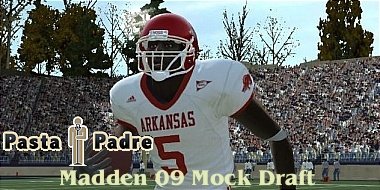 The next three teams all made the playoffs last year but couldn't come away with a win. The Redskins can use help in a couple areas where potential choices would be able to contribute immediately. As to the Cowboys and Steelers their losses in free agency have left them with positions that need to be filled via the draft.
#21 Washington Redskins – Derrick Harvey – DE – Florida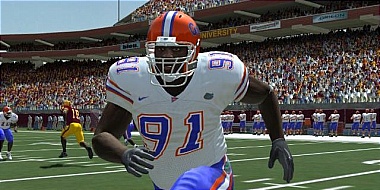 The Redskins can use a pass rushing defensive end and Derrick Harvey is a great guy to have fall to them. Could also have gone with a wide receiver or help in the secondary. But Harvey fills a big need for them as he can provide the boost to the pass rush.
#22 Dallas Cowboys – Aqib Talib – CB – Kansas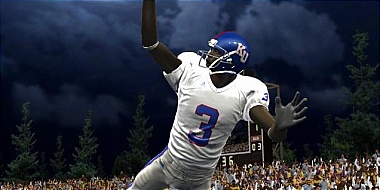 A corner is definitely at the top of the list for the Cowboys. If they pull off the trade for Pacman Jones and he gets reinstated (both big ifs) then it may not be as urgent a need but they'd still need depth there. So picking up Talib who should have a decent rating around an 80 makes a lot of sense here. With another pick at #28 there could've been a different position taken and then a corner grabbed then, but Talib may not have lasted to #28 while there will still be several options for a running back to replace Julius Jones.
#23 Pittsburgh Steelers – Branden Albert – G – Virginia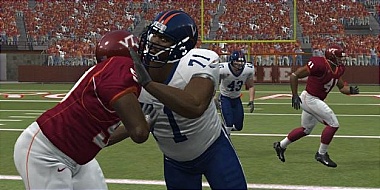 The Steelers had major trouble with their offensive line last year and losing Alan Faneca only makes things that much worse. So Albert, considered far and away as the best guard and potentially even as someone who could move to tackle, is a natural fit. He should have a solid rating for a player selected in this area of round one coming in with a rating in the low 80s.
Do you agree with selections 21-23? Look for the next update coming in a few days! You can check out all the picks in the mock draft by visiting the tag page.