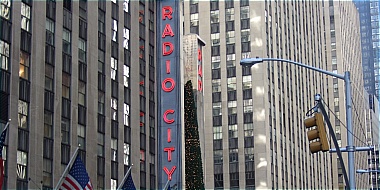 With all the events of this week I thought it would be beneficial to make everyone aware of what you can expect over the next several days. Below I've laid out my initial expectations. Keep in mind though that things may play out differently depending on the circumstances. If things change wildly then I'll try and drop a note about it on here.
Despite being tied up with various things at times I will attempt to update the site as much as possible (as I generally do even when away attending a function). However the updates will probably come in flurries and at random times.
Look for more focused type posts (such as listing top rated teams, hardest places to play, top rated players, ect) and some others that will be more game detail and impression focused. When I'm on I'll be checking the comments that have been left and replying to what I can as time time allows.
Wednesday: I arrived earlier this morning in NY after a red-eye flight. Expecting to get to play NCAA Football 09 throughout the day. I don't believe I'll be able to discuss anything about it just yet.
Thursday: Expecting to play during the day. Will be at the NCAA PS3 cover reveal event (Matt Ryan) in the evening but may be back on after that. Late evening after the event may be the first opportunity to post up info and impressions about the game (as soon as I know for sure I'll update here).
Friday: More posts in the morning and late afternoon assuming we have been given the green light. Attempting to answer questions and requests from the comments. Madden cover athlete will have been revealed by Friday morning so that will be up for discussion as well. Will be on a flight headed back home in the evening.
Saturday: Live blogging during the NFL Draft. I'll be on updating frequently with thoughts on the draft, NCAA Football, Madden, adding the rookie Madden screenshots as they're released, responding to comments, and anything else that comes up.
Any questions feel free to drop them in the comments. If they're related to requests around NCAA Football 09 than leave them in the previous posting.