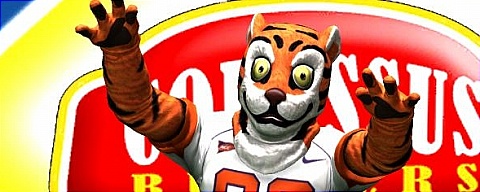 With the official release of NCAA Football 09 finally here the start of the highly anticipated Pastapadre Online Dynasty is nearing. Here is a look at the early preparations as things get underway.
The dynasty was easy enough to set up. Heading into the Xbox Live section is where you'll find the area to continue an online dynasty in progress, create a new one, or take over as commissioner for a different dynasty. After choosing to begin a new one you'll come across the opportunity to adjust the settings and sliders as well as send the invites out. Those don't necessarily have to be done at that time as the commish is able to change those and add/drop owners at their convenience.
Following completion of those areas you'll be taken into the "Dynasty Headquarters". This is where your progress and that of your fellow dynasty members is displayed. It has a very next-gen look and feel to it. The commissioner will be able to see things that others won't such as restart warnings here.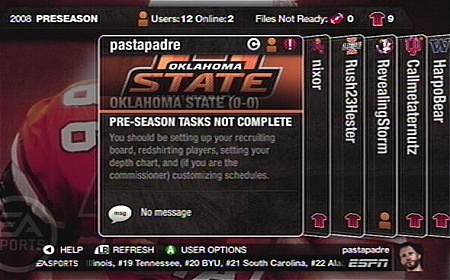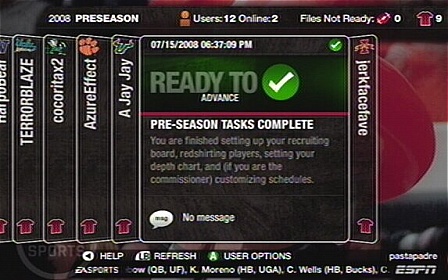 If you back out of the headquarters you'll go to the menu screen. Through here you'll be able to change the settings and sliders along with anything else to do with the dynasty.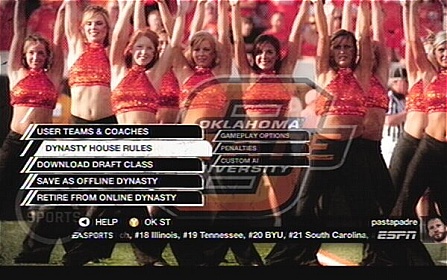 So the Pastapadre Online Dynasty is now in the pre-season stage. That gives each member the task of completing pre-season recruiting, redshirting of players, setting of the depth chart, setting of custom schedules (commish), eventually leading to the start of the season.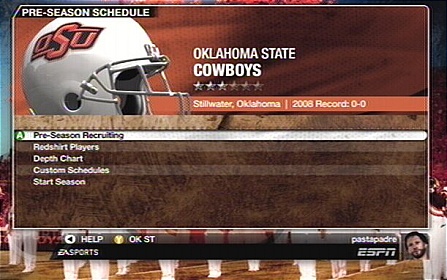 As voted on by the community the Alabama @ Clemson game will be the first Game of the Week and will have its own featured recap. There will also be an entire week one wrap-up to look forward to.
The regular season will begin on Sunday. So look for a basic recap of the pre-season and preview of the Game of the Week then. Throughout the progression of the dynasty feel free to keep track of the latest happenings in the forum.