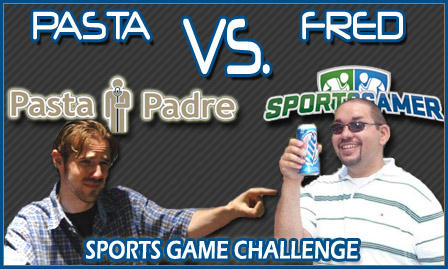 In what will be a challenge throughout various upcoming sports titles, Fred from SportsGamer and I will be playing a series with each game for bragging rights all the while getting the community involved and recapping the outcomes. First up is NCAA Football 09 which will be a seven game series.
Game one was Navy (PP) @ Air Force (Fred). Continue on for a short recap and highlights. There is also a poll for choosing Thursday's match-up which will feature two teams from the Big 10.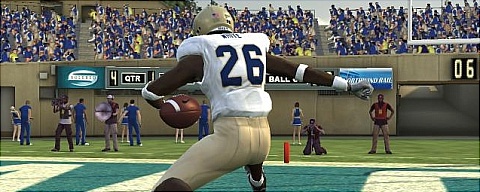 This was a unique game in that Navy and Air Force with had styles and playbooks that both of us were unaccustomed to. There was a lot more running and option plays than usual and we both attempted to adapt to them. The game was close throughout as both teams were efficient and avoided big mistakes. There were also an inordinate number of penalties called. Multiple holdings and face masks.
A score by Navy late in the fourth presumably tied the game…except the extra point was botched. I didn't see kick meter as it was behind the players of the game graphic and apparently letting off the stick started it. So the kick had zero power and came up short. After forcing a punt Navy got a big return to set up a 50 yard FG. After being iced, the kick was up and wide right. Air Force comes away victorious 24-23 and takes away the Commander in Chief's Trophy.

Navy vs Air Force Long TD Run from Pasta Padre on Vimeo.

Navy vs Air Force Short TD Run from Pasta Padre on Vimeo.

Navy vs Air Force Missed XP from Pasta Padre on Vimeo.
{democracy:35}