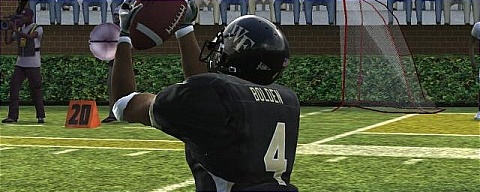 Online Dynasty in NCAA Football 09 was shaping up to be to be one of, if not the best new feature in a sports game in years. It had a true next-gen feel to it and into just the first week of the feature it had rejuvenated my interest in playing games against the CPU. The ability to have most of the games against the CPU offered the flexibility to progress a dynasty smoothly (unlike online leagues) while keeping the interactivity of having other users involved made it an exciting proposition.
Unfortunately the biggest feature for the game doesn't appear to work right, as numerous reports of different things happening to wreck dynasties have been reported. That is the case with the Pastapadre Online Dynasty, which before week one could even be completed has seen an early death. I can no longer load into the dynasty as it just bumps me back to the main menu, and looking at the settings from the outside shows completely inaccurate settings and sliders.
Needless to say this is one of the most frustrating developments I've ever experienced when it comes to sports gaming. Previous years have brought terrible online performance though that was corrected with 09. Now the most anticipated and hyped feature doesn't function correctly. And for those that haven't had problems yet they'll have to face anxiety each time they load it up. Not exactly the experience that was promised.
Along with the Online Dynasty problems there are a few other areas of concern, though minor in comparison. The Weather Channel feature hasn't seemed to function since day one and the uploading of screenshots lately have not been working (though videos remain fine for whatever reason).
At this point even a patch can't salvage the damage that has been done. I have little interest in restarting a dynasty from scratch. A few days ago I stated how enjoyable the game and new features were and how that would keep me playing through the release of Madden 09. Now it looks as though that won't be happening.
I'm truely crushed by this development. I'm not sure where to go from here.