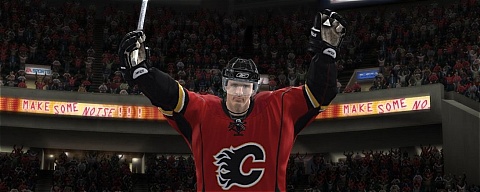 The secret online feature for NHL 09 has now been officially revealed as being the EA Sports Hockey League. This will be somewhat of a combination between Be A Pro mode and Online Team Play.
Along the lines of an MMO, you'll be able to create your player and improve him through the EASHL. Teams will comprise of up to 50 users, individual and team stats will be tracked, and this will be a ranked online mode. Only two team members will be required to compete together in order to count a game, but up to the six that is allowed through OTP will be able to join in at once. Basically there could be several games for a single team taking place at once, and it allows for a lot of flexibility in being able to get into games and contribute for the team as well as build up your player.
Head over to Gamespot for an interview with producer David Littman that provides greater detail on this exciting addition to NHL 09.