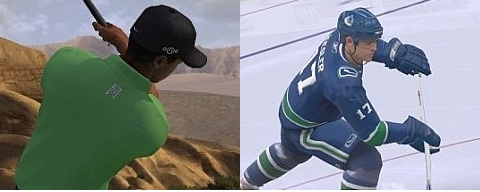 The Tiger Woods 09 demo is out for both the 360 and PS3. It contains three different holes to play, feedback and custom drills with Hank Haney, and the opportunity to try out the new club tuning feature.
The NHL 2K9 demo can be found for the PS3 and should be following on the 360 as early as next week. It offers a three minute period with the Detroit Red Wings facing the Pittsburgh Penguins.
Does Tiger Woods feel like an advancement from last year? Does NHL 2K9 really come across as having been built from the ground up? Feel free to leave your thoughts on both of the demos in the comments.