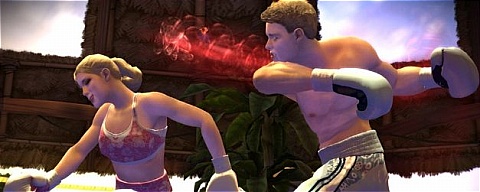 EA Sports has released some new videos promoting Facebreaker through character "audition" videos. Molotov, Voodoo, Steve, Socks, Spin, and Brick are featured. As of yet there is no footage of the monkey, which I amuse myself by thinking up the possibilities of combining with Photo Face.
Also some more "celebrity" additions to Facebreaker are now known. Spencer and Heidi of The Hills fame and the members of From First to Last join Kim Kardashian and Peter Moore. Considering the significance of them it's better to think of these characters as a bonus rather than how EA is building an entire game around so-called celebs with Celebrity Sports Showdown on the Wii.
Continue on to view the videos.