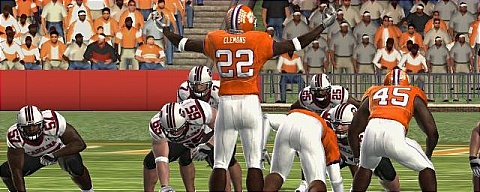 So we've reached Bowl season in the Pastapadre Online Dynasty. Clemson edged out Arizona State for a place in the BCS National Championship game and also had CJ Spiller win the Heisman. ASU is relegated to playing fellow undefeated Indiana in the Rose Bowl which will be the only user vs user game. Here is a look at the bowls being competed in by those in the dynasty.
BCS National Championship: #2 Clemson (13-0) vs #1 Florida (13-0)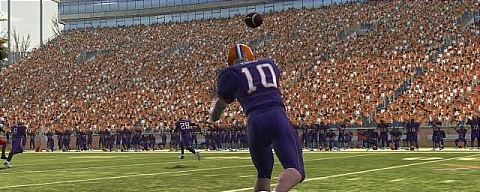 Heisman winner CJ Spiller leads Clemson in their attempt to win the championship. His 2733 yards on the ground and 44 touchdowns are imposing numbers that Florida will have to address. Containing the running game and playing efficiently on offense would be the key for the Gators. Cullen Harper didn't have to do much this season at QB for Clemson but he didn't make many mistakes either. On defense Clemson's duo of Michael Hamlin and Spencer Adams combined for 16 interceptions. If they can take one or two from Florida's Tim Tebow (third in Heisman voting) that could be enough to come away with the title.
Orange Bowl: #8 Texas (10-2) vs #5 Rutgers (12-0)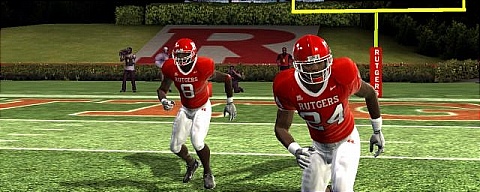 Rutgers ran through their schedule undefeated and take on a solid Texas team in the Orange Bowl. The ground game was huge for Rutgers this year. Mason Robinson accounted for 2523 yards and 33 TDs while Kordell Young added 1386 yards and 26 TDs. Despite all those TDs QB Mike Teel was able to throw for 27 as well. A high powered offense for sure.
Rose Bowl: #4 Indiana (12-0) vs #3 Arizona State (12-0)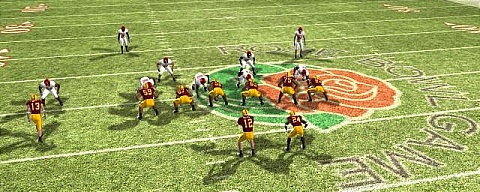 Two teams that could have been in the National Championship instead face each other for the right to finish undefeated and get a good jump on next season. Indiana's Kellen Lewis threw for 2199 yards and 22 TDs but outside of that they didn't really have any players who stood out statistically. They just got the job done on both sides of the ball. ASU had big years from QB Rudy Carpenter and RB Keegan Herring, with Troy Nolan leading the nation in interceptions with 11.
Gator Bowl: #13 Notre Dame (11-1) vs #25 Maryland (9-3)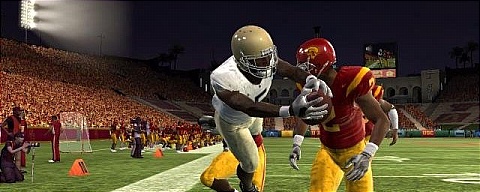 Notre Dame bounced back this season with only one loss and are rewarded with a birth in the Gator Bowl. Jimmy Claussen had a good year throwing for 2490 yards and 26 TDs to 15 INTs. James Aldridge rushed for 1105 yards and 14 TDs with WR Armando Allen putting up huge numbers with 92 receptions and 14 TDs.
Brut Sun Bowl: UCLA (8-4) vs USF (9-3)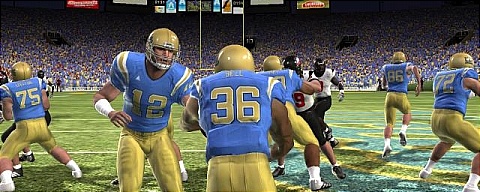 UCLA backs into the Sun Bowl after a season in which they looked like they may have been on a run to contend for a BCS Bowl.
Alamo Bowl: Iowa State (7-5) vs Wisconsin (8-4)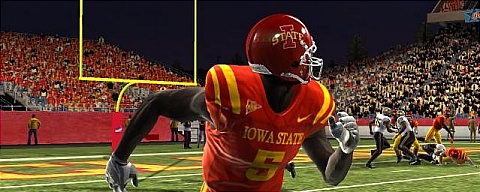 Iowa State slips into a good bowl thanks to an upset win over Missouri and will face a solid Wisconsin team. The Cyclones were expected to struggle this year but exceeded expectations, and sophomore QB Austen Arnaud showed signs that he may develop into a very good QB. He threw for 2231 yards and 17 TDs but will need to cut back on the INTs of which he threw 24. WR RJ Sumrall collected 8 TDs.
Champs Sports Bowl: #23 Penn State (8-4) vs Florida State (8-4)

Penn State was another team that looked destined to reach a top bowl game but slipped at the end of the season. QB Daryll Clark threw for an impressive 3297 yards and 29 TDs but also had 29 INTs to go along with it. WR Derrick Williams had 79 catches and 12 TDs and on the ground it was Evan Royster with 1147 yards and 20 TDs.
Holiday Bowl: #9 Oklahoma State (11-2) vs #18 USC (9-3)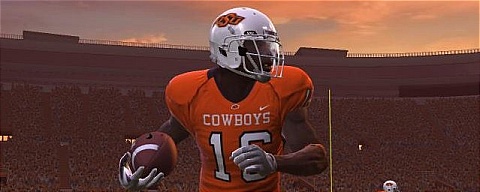 OK State had a good season capped off by an upset over Oklahoma. Projected to go to the Emerald Bowl they end up in the more entertaining Holiday Bowl going up against powerhouse USC. QB Zac Robinson had a decent year throwing for 2212 yards and 17 TDs to 14 INTs. Beau Johnson rushed for 1295 yards and 19 TDs, and sophomore WR Dez Bryant caught 65 balls and 6 TDs. On defense two players shined with Perrish Cox a first team All-American having 10 INTs and DE Ugo Chinasa racking up 10 sacks.
Poinsettia Bowl: TCU (8-4) vs Texas A&M (7-5)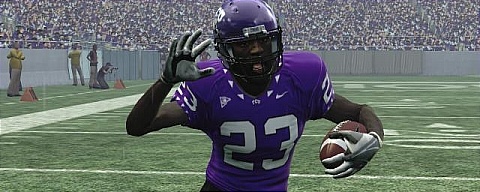 TCU fought hard this year to reach a bowl game. RB Aaron Brown went for 1403 and 23 TDs and QB Marcus Jackson had 2300 yards passing and 22 TDs.