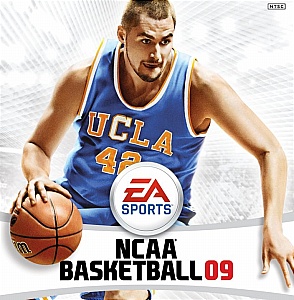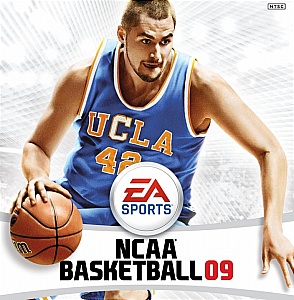 Along with the official announcement from EA Sports of Kevin Love as the cover athlete has come the first details on NCAA Basketball 09. Now that the game has finally been announced hopefully screenshots and more news on the title will be coming soon.
NCAA Basketball 09 is not just a new name; it introduces a new way to play college basketball that mirrors real life. A new, strategic gameplay feature challenges gamers to replicate their school's style of play, set the tempo and win. Whether your school plays up tempo looking to push the ball in transition, runs a half-court offense that utilizes the clock and limits possessions or features a balanced attack that combines transition offense with set plays, NCAA Basketball 09 rewards the strategic gamer and emphasizes team specific styles of play.
NCAA Basketball 09 will feature Division I coaches in-game for the first time. Each coach will provide real time instruction and feedback, helping gamers control the tempo by executing their team's offense and defense to perfection.
This year on Xbox 360 and PS3, NCAA Basketball 09 will operate on a new gameplay engine with over 1,000 new animation sequences that deliver a more responsive experience with improved ball physics and more intelligent AI. The new animation system enables gamers to apply pressure defense with new full-court presses and traps. Plus, improved AI and animations enable quicker players to get up and down the floor faster and make better decisions running the lanes and driving to the rim. Animations can be interrupted at any time, enabling you to read and respond to the action on the floor, just like real life.
Nothing really thrilling to take out of all that, though the benefits would be realized when playing the game. We've also learned that NCAA is now working off the NBA Live engine there will be no Campus Legend type mode. The release date, though not comfirmed by EA, appears to be Tuesday December 2nd. Certainly there is a lot more to find out about the game going forward.