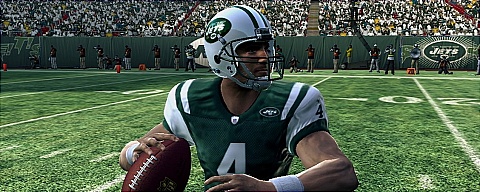 NPD has released the official sales numbers for September offering an opportunity to look at how Madden fared in its second month of release. The numbers for the NBA games won't be known until they are released next month at which point we'll be able to look at how they have did year over year as well as against each other.
As discussed with August's sales Madden saw an increase from the previous year with the PS3 and 360 more than making up the losses seen from the PS2 and Xbox. Both the PS3 and 360 showed solid gains but considering the increased user bases maybe they should've been even better. It was the Wii where the numbers were most surprising as the console keeps selling like crazy but EA Sports' All-Play initiative proved to have no effect on sales.
For September Madden 09 made the top 10 in sales by picking up 224,000 on the 360 and 158,000 on the PS2. With the PS3 not making the top 10 we can estimate that the drop was comparable to the 360's of about 78%. That would put the PS3's take for the month at approximately 141,000. The big drop seen in Madden's sales is no surprise as consumers have always run out to purchase the game immediately and the sales drop significantly the following month before leveling out.
For comparison's sake last year the 360 version took in 173,000 in September. That represented an 81% drop. So the slight improvement this year mirrors what we saw with the launch numbers. That is probably encouraging for EA Sports as the game should remain relatively strong through the holidays.
Numbers Through Sept. 2008 w/ difference compared to 2007
Madden 09 360: 1,224,000 (+154,400)
Madden 09 PS3 (estimate): 784,000 (+383,800)
Madden 09 PS2: 582,500 (-266,100)
The other games released in September included NHL 09, NHL 2K9, and Facebreaker. No surprise that none of them came close to making the top 10.
Update: We now have Facebreaker numbers. The game sold a combined 52,000 for the month. That clearly is a disappointment for EA though the game wouldn't have cost near as much to make being unlicensed. Personally I feel the lack of accessibility and fun found with the game hurts the Freestyle brand more than the actual sales. I'm a little surprised it even sold as much as it did.