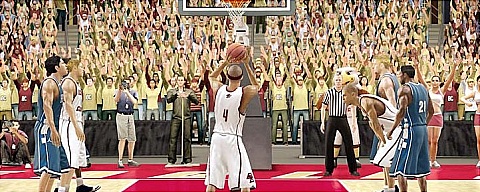 We've gotten good NCAA Basketball 09 impressions from around the community. Now Jon Robinson of ESPN has posted up his thoughts on the game along with plenty of details.
That means that this is the first game to not only feature the majority of Division 1 coaches, but these guys actually help you throughout your on-court rivalries and tournaments in terms of managing tempo, fatigued players, and shot selection by appearing in a pop-up window throughout the game with words of encouragement or instruction.
You can read the article in full here. While I've been down on the game due to the lack of modes and names not being displayed online, it's hard not to be encouraged by all the positive reports on gameplay and how well the tempo feature appears to have been implemented.