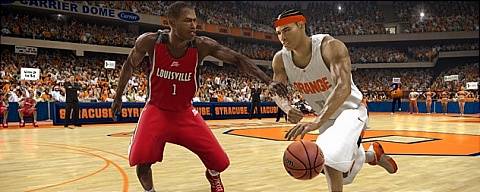 I have added 25 new screenshots in the gallery.
The Xbox 360 Achievements for the game can be found here. I've never liked achievements that I immediately recognize I'll never have a chance at or that force you to play the game in an unorthodox manner. There are a few of those on that list for 09. There will also be accomplishments tied into EA Sports World for both the 360 and PS3 but no trophy support for the PS3.
The EA Sports World page for the game just went live. Though we haven't heard confirmation on whether the game will have screenshot and video highlight features its safe to assume that it will.