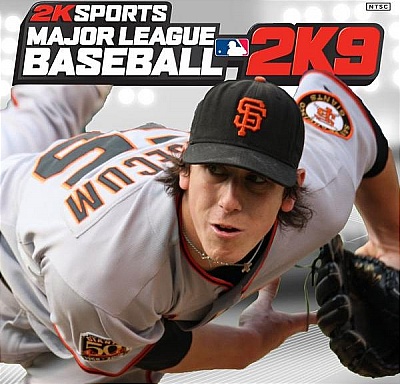 Only hours after posting up the top candidates for the baseball game covers 2K Sports revealed their selection and cover art. It is Tim Lincecum of the San Francisco Giants. With an 18-5 record and 2.62 ERA he was dominant on a poor team. He was selected to the All-Star team and was likely to be the starter but missed the game due to an illness. Earlier today he was announced as the NL Cy Young Award winner.
I left Lincecum out of my preview thinking he wasn't recognizable enough, especially as a starting pitcher as the companies tend to go for offensive players. Cliff Lee and Cole Hamels seemed the most likely starters if one was to be taken. But Linecum's numbers certainly justify his choosing. The one thing not factored in that probably should've been is that he plays nearby the 2K offices. Visual Concepts, which is now developing the series, is based just outside San Francisco.
Given that Lincecum grew up in my area and went to Washington I like the selection even though it is somewhat of a surprise. Needless to say it is refreshing to have 2K move away from New York teams. What are your thoughts on Lincecum's selection?