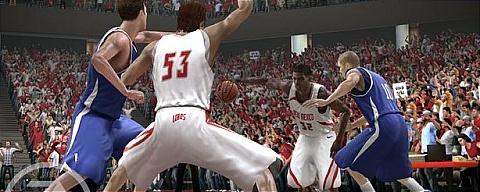 While we knew that the authentic schedules were going to be patched in for NCAA Basketball 09 following release of the game there will be more included in the patch. NCAA Strategies has received information on what the patch entails and when it is expected to be out.
The targeted date for the patch to arrive is Thursday December 4th. Incidentally that is the week that the game was originally scheduled to be released before they moved it up by two weeks. Along with the authentic schedules the patch will provide named rosters for online play as well as the ability to edit classic teams.
While those are welcome additions they are basically things that should've been included in the first place. At least getting the names back online shows they listened to the community. Whether there will be another patch that attempts to improve the gameplay or address issues that have been discovered (as we've seen from the second patches with other titles) remains very much in question.