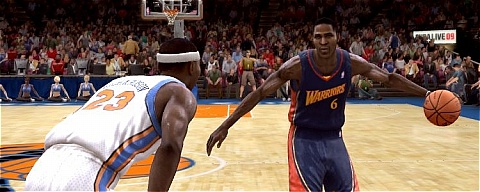 A few games have now been played since the trading that went down in the NBA between the Knicks, Warriors, and Clippers. The Knicks gained Tim Thomas, Cuttino Mobley, and Al Harrington. The Warriors received Jamal Crawford while the Clippers got Zach Randolph. Now that NBA Live 09 has received the data from these first games with their new teams we can look at how the players are adapting via their DNA make-up as of 11/30.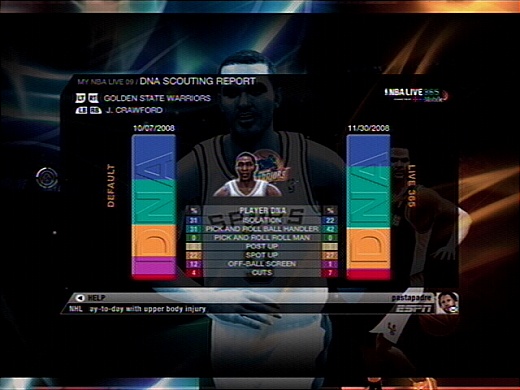 Jamal Crawford has played four games with the Warriors all of them losses. He is averaging 15.8 PPG, 6 APG, and 5.3 RPG but is only shooting 34%. He is seeing slightly more pick and roll and spotting up with less isolation and practically no more off-ball screens.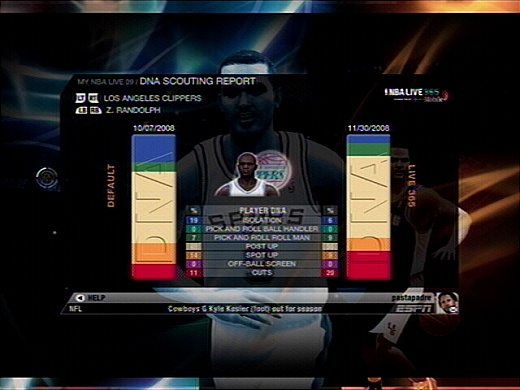 Zach Randolph has played in two games for the Clippers with a 1-1 record. He has totaled 17 PPG and 8.5 RPG. He had one big game against the Heat on the 29th going for 27 points and 13 boards and the previous game didn't do much finishing with just 7 points and 4 rebounds. His DNA looks similar but there has been a shift as he is posting up and cutting more while seeing less isolation.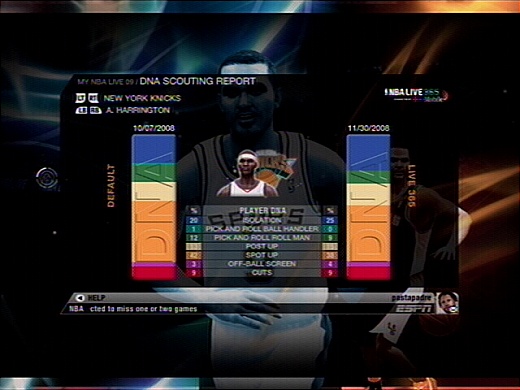 Al Harrington has done extremely well in the first three games with the Knicks. He is averaging 24.7 PPG and 9.3 RPG. His DNA for New York is almost identical to what it used to be for Golden State.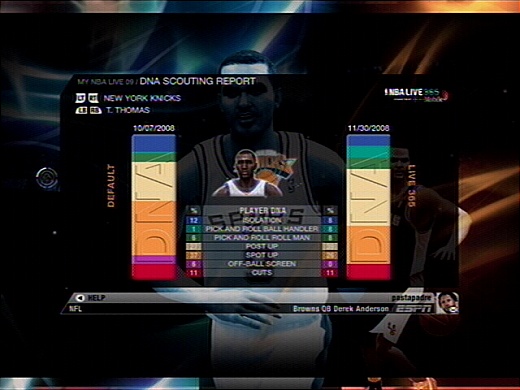 Tim Thomas has contributed relatively well so far with 14.3 PPG and 7 RPG in the first three with New York. He has been posting up more and getting some time as a pick and roll ball handler while spotting up less and losing off-ball screens.