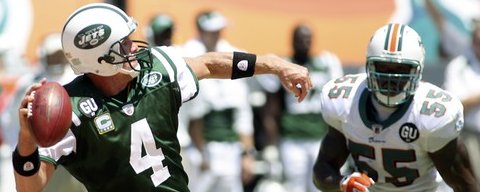 With a big slate of games scheduled for Sunday I thought it would be a good time to hold another live blog. It is shaping up to be a great day of football. Beginning at kickoff of the first set of games I will have up a live blog posting which will be updated frequently throughout the course of the day and possibly even during the Sunday night game. I've listed out a few of the more compelling matchups that have huge playoff implications.
Patriots @ Bills (1ET): In unfamiliar territory is the Patriots who need to win and hope for the Jets to beat the Dolphins.
Giants @ Vikings (1ET): A victory for Minnesota would win the NFC north. A loss along with the Bears winning would likely leave them out of the playoffs.
Panthers @ Saints (1ET): Carolina needs to win to secure the #2 seed. A loss coupled with an Atlanta win would give the division to the falcons.
Jaguars @ Ravens (415ET): Baltimore gets the #6 seed with a win. Lose and that spot could go to the Patriots, Dolphins, or Jets instead.
Dolphins @ Jets (415ET): Miami has the opportunity to win the division. New York has a slim chance to get either the division or final wild card spot.
Cowboys @ Eagles (415ET): Dallas will get the final wild card spot with a win. Philadelphia still has an outside shot at it if they win and get lots of help.
Broncos @ Chargers (815ET): The AFC West crown goes to the winner of this game who will host the Colts in the first round of the playoffs.