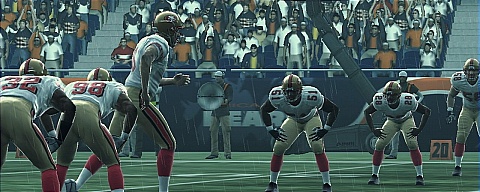 It remains clear that the direction EA Sports is supposedly heading with the names for this year's crop of games and beyond is not well liked. Current plans are to label them with 10. Madden 10, NCAA Football 10, NBA Live 10, and so on.
With over 5000 unique visitors having voted 57% have gone for using 2010, while only 7% have chosen 10. It is so disliked that the other two more off-the-wall suggestions of Madden using roman numerals and 20-10 even beat out 10, with them combining for 35%.
There is still plenty of time for them to change their mind given that the first release that would use that name is Nascar which will be out in June. However that decision would need to be made before advertising for this year's crop of titles begins. If they do make a change it would likely be to 2010 where for branding purposes they'll want to keep it uniform across all their yearly titles.
Obviously this isn't the biggest concern in the world but given that they'll likely be sticking with whatever choice they make for years going forward here's to hoping they reconsider.
{democracy:53}