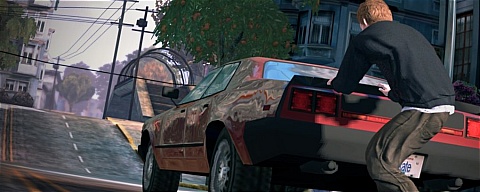 The original Skate released to high praise with gamers really catching on to the realistic representation as well as the video uploading feature. It surprised the industry by passing the long entrenched Tony Hawk series in both sales and quality forcing them to go into reinvent mode.
Xbox.com is now featuring details of a sweepstakes that requires the download of the demo for Skate 2 between January 8-15. The 8th seems like the best bet for it to arrive given it is a Thursday and the demo could be out at the same time for the 360 and PS3.
So I want to know…do you think Skate is a franchise that I should cover on the site? I've never really considered it to be a sports game, especially since EA doesn't even classify it as one. But given its popularity and potential ties to the community I've opened myself up to reconsidering that decision.