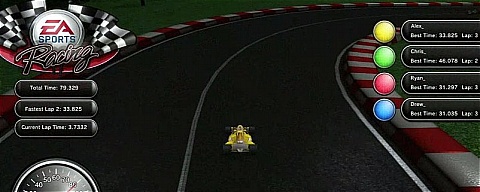 On Thursday the EA Sports Complex for Playstation Home was announced. Specifics of what initially would be available in the Complex though were not provided. Now though EA has released a video showing off the space and some of the mini-games that will be available which includes poker, racing, and a driving range.
Kotaku and PSU have posted hands-on impressions from CES. While they are relatively positive about it, it does seem that there will be some waiting around to be able to play which continues that frustrating element of Home. One cool idea is that highlight clips from EA Sports World will end up being on display in the Complex.
Continue on to watch the video and leave your thoughts in the comments.