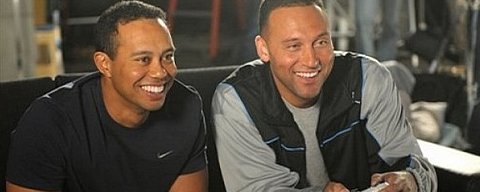 It wasn't too long ago that online play was an afterthought when it came to sports games. Whether it be bare bones offerings, laggy performance, or disconnection issues there was not much time or effort being spent to make on making for great experience.
At the time the reasoning being given was that not enough people played online. Internal data showed that many who did go online would play only once or a couple times and then never again. That provided their justification for not spending the necessary resources to fix the issues or expand the options. Of course it could be argued that someone going online for the first time who experienced terrible lag, a disconnect at a critical time, or got cheesed to death would have their impression of online play soured for good. Many of those issues have been sufficiently addressed (save 2K and SCEA's online performance) as the companies have recognized the potential and the demand related to online offerings.
However over the past two years we've seen drastic changes to online play and incredible growth as consumers make the jump online. Much of that is natural as broadband becomes more widely used and as people look for a different and more interactive experiences. But what has really driven things as of late has been the addition of two different modes by EA Sports. Online Team Play and Online Dynasty.
Online Team Play was introduced via patch to FIFA 08 and NBA Live 08 and shipped in NHL 08 and immediately caught on. NBA Live saw an activity increase of 400% attributed solely to OTP after it came out. That has now expanded to NHL 09 where the OTP has turned into more of an MMORPG with the EA Sports Hockey League. It is no coincidence that according to EA nearly 60% of NHL 09 owners play online. That is a large, impactful number. It was only about 5 years ago when Madden was drawing in well under 10% online. Worldwide FIFA 09 is selling at an extraordinary rate and its Online Team Play involving up to 20 different users is a big part of why.
EA Sports recent Champions of Gaming Tournament provides another look at how massive the online gaming presence is. Over 350,000 people participated in the tournament which is coming to a conclusion on February 3rd at UCF Arena and then being broadcast on Spike TV on February 18th.
All of this shows that when companies provide a reason to play online the consumers will respond favorably. Growth in the area will continue as it is obvious that the future of sports gaming will heavily rely on the online components of the games. And as we've seen that doesn't necessarily mean head-to-head, but it can take an MMO direction as well as opportunities to mix the offline experience with online interaction as we've seen with Online Dynasty.