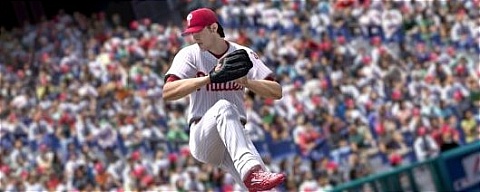 As is the case with many of their titles 2K Sports is holding a media-invited conference call prior to release. For MLB 2K9 that is taking place on Friday at 5ET/2PT. During the call myself and Chase Becotte of Operation Sports will be teaming up for a live blog. Expect reflection on what we are hearing or not hearing, our general thoughts, and probably some insults between each other throughout. After it is over I will still do a full write-up as usual for anyone who would just like to read an overview of the call.
The media sites invited are asked to send in a couple questions for the producers to respond to. Of the ones I sent in I am most looking forward to finding out what they have done to improve online play performance.
With the call beginning at 5ET/2PT on Friday they generally they run for about 45 minutes. The live blog will be located both here and at OS with the recap article following later in the evening.