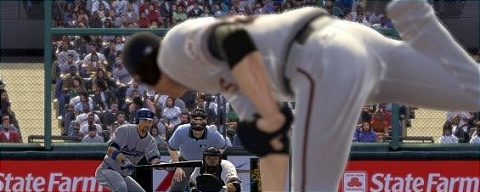 The demo for MLB 2K9 is now out for the 360 and will be arriving for the PS3 on Thursday. This is a relatively highly anticipated demo coming off of last year's poor offering and with the studio move to Visual Concepts. Unlike last year the demo is out prior to the game's release which is encouraging in itself and this could result in some confidence heading up to it's release next week.
A three inning rematch of the World Series with the Tampa Bay Rays @ Philadelphia Phillies is featured and comes in at 848.96 MB. There don't seem to be any changeable settings such as difficulty levels, control schemes, or camera angles unfortunately.
I'll have some videos (now in beautiful HD) up later this morning and will have impressions and possibly more clips in the evening. Feel free to leave your thoughts on the demo in the comments.