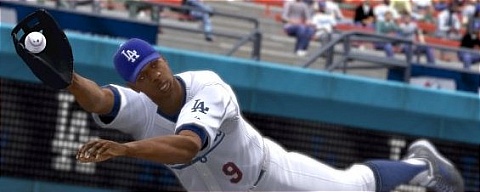 As sites began receiving their copies of MLB 2K9 yesterday impressions have started flowing. The most alarming development however is the discovery of a major issue with franchise mode by Chase at Operation Sports. This is something that will negatively affect anyone who plays more than just the first year in franchise. You can start reading about the problem on this page of the forum thread and continue through it to follow further developments.
What is happening is that CPU controlled teams do not have the money available to sign big name free agents. So those big names wallow in free agency and are never picked up. Ironically one of those players is cover athlete Tim Lincecum who teams are unable to sign. Imagine all those players (Albert Pujols, Manny Ramirez, Prince Fielder, Evan Longoria, Felix Hernandez, and so on) no longer being a part of your franchise.
Essentially this ruins franchise mode for anyone who plays more than just the first year. Interestingly it seems that NHL 2K9 had a similar issue and that game was never patched. But lets hope considering the importance of this title that 2K gets on top of this and provides a response that includes their intention of getting it fixed soon.
Update: Apparently there is a patch ready to go on release day to address the issue. While that doesn't help consumers who don't have their console connected online at least it will provide the fix for everyone else.