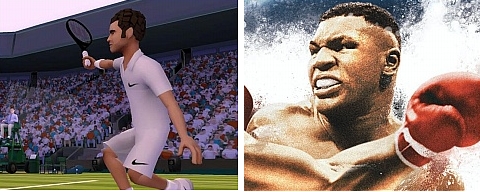 I'll be attending the EA Sports Season Opener Media Day in San Francisco being held later this week. I head in Wednesday night with the event taking place on Thursday evening. I wanted to drop some details in advance such as the games that will be there and the coverage to expect.
This is structured quite differently than the community based events I'm more accustomed to. Several different games will be on display and the hands-on time will be much more limited. However it does provide time for discussion with the producers in attendance and to gather information on the games. I may even have the opportunity to ask some more questions of Peter Moore while I'm there.
The games that are being shown off include Fight Night Round 4, Grand Slam Tennis (Wii), Tiger Woods 10 (Wii), and the EA Sports Complex for Playstation Home.
As always you can follow me on Twitter for a running account of events. I'll be looking to do some video content and might be able to hold a live blog while I'm there as well. You can also check out the Inside EA Blog which will be following the developments. I'm not sure if there will be any restrictions/embargoes on relaying what is seen or discussed at the event. I'm certain though that I'll have plenty of coverage regardless in the coming days.