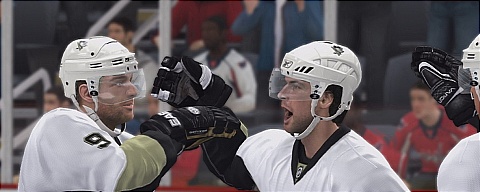 Blend Games has confirmed that NHL 10 will not be released on either the PC or PS2. According to EA this is due to the current struggling economy and also the issues that continue to present themselves with the PC (which led to the cancellation of most other EA Sports titles last year).
When Blend Games contacted EA Canada, a spokesperson confirmed the news. "We will not be developing NHL 10 for PC and PS2 this year due to the current economic climate and the continuing decline in the sports PC market. We are going to focus on making the best possible NHL experience for the PS3 and Xbox 360."
EA isn't commenting on the plans for the PC in regards to the other titles yet, though Peter Moore has stated before that the ones cancelled last year would be back this year. My feeling has been they would return not as ports but as something more along the lines of the advertising and microtransaction based PC offerings they've had success with overseas. This news isn't necessarily a sign that the plans for those games to return has been scrapped (this could just be the year off for NHL that the others already had) but until EA officially confirms them there will continue to be a great deal of uncertainty and anticipation surrounding their future. PC gamers can at least take some solace in that it appears 2K Sports will continue releasing their titles on the PC.