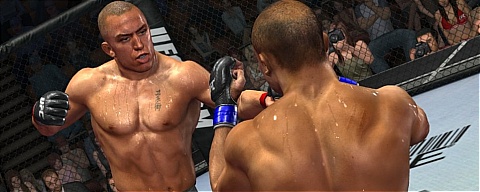 With UFC Undisputed 2009 releasing on May 19th I've been trying to get myself up to speed on it. Admittedly this isn't a sport I follow closely and I had tempered expectations due THQ's history with the WWE games. However now that everything is gearing up I'm optimistic and impressed with what has been put on display. It appears they've really invested in making this a great first effort which is critical to its long term success as a franchise.
Gamestop preorders will provide a code to download Ryan Bader and Efrain Escudero for free
The official website has a bunch of videos including a standing game walk through and some that focus on the different types of fighting styles.
There may be a league hosted in the forum. A buddy of mine is interested in running one, with a PPV style event theme to it. Just something to possibly look forward to if it the circumstances for it are right.