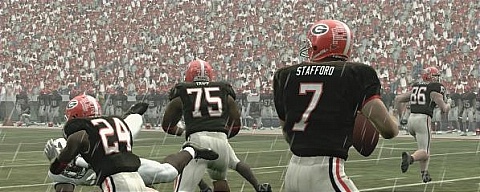 Something I enjoyed doing last year was the Madden Mock Draft. This is not a mock centered on who I believe the teams will end up selecting. I will be doing one of those closer to the draft. Instead it is about what player each team would draft in order to improve themselves the most in Madden 10. I base decisions primarily on projected ratings, team needs, importance of position, opportunity for impact, and potential ratings increases throughout the season.
Every few days I'll be posting up another set of picks. Here are the first three selections in the Madden Mock Draft for the Lions, Rams, and Chiefs.
#1 – Detroit Lions – Matthew Stafford – QB – Georgia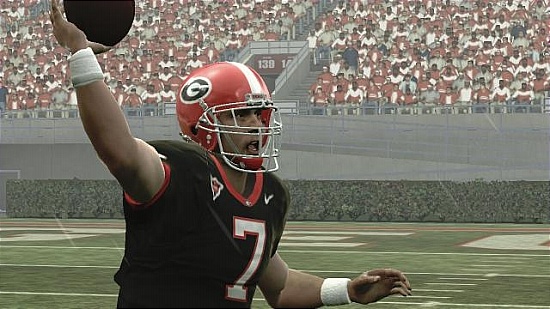 Obviously the worst team in NFL history is going to have needs at pretty much every position. Originally my leaning for the top pick was towards Aaron Curry however with the acquisition of Julian Peterson the focus shifted.
It came down to drafting QB Matt Stafford or OT Jason Smith. In the past QB and offensive line selections generally didn't make much impact in Madden. Their ratings would be mediocre and the QB might sit and have no chance for progression and the line players rarely if ever received ratings boosts in roster updates.
That changed with the final roster updates in 09 and the different ratings philosophy for 10. I believe guys like Daunte Culpepper who have always outplayed their ratings will not be as effective anymore. With Matt Ryan and Joe Flacco coming in last year and proving rookie QBs can lead teams that bodes well for Stafford.
#2 – St. Louis Rams – Jason Smith – OT – Baylor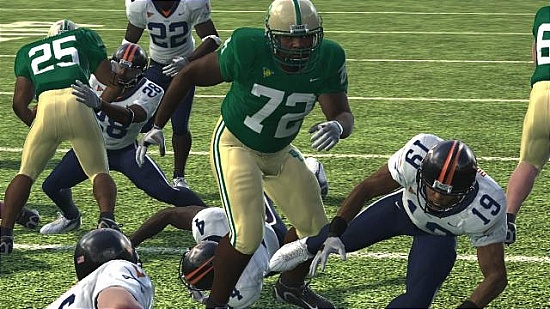 When the Rams cut Orlando Pace and Torry Holt that made the holes at those positions even more glaring. So the question becomes what would benefit the team more a play-making WR or franchise OT?
Generally this would've been an easy question as the WR has always been more valuable. However with the "Fight for Every Yard" mantra the contrast between positional importance may not be as glaring now.
It is easier to get an effective WR in a later round than it is to get an impact OT. So for that reason it is important to grab the replacement for Pace, even as tempting as Michael Crabtree or Jeremy Maclin are here.
#3 – Kansas City Chiefs – Aaron Curry – LB – Wake Forest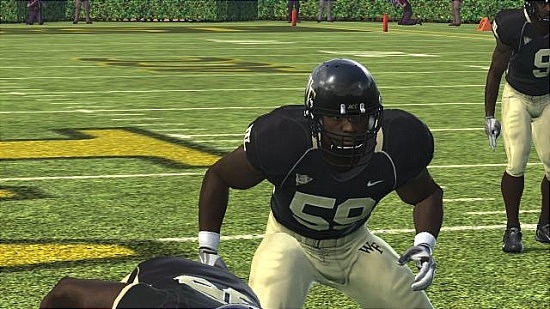 This is really an obvious choice. Curry may very well come into Madden 10 as the top rated rookie. He'll be on the field with plenty of opportunities to make plays and highlight reels. That means his ratings will be primed for boosts in updates should he perform well.
By trading for Matt Cassel the need at QB was filled. Dwayne Bowe is a true #1 receiver. So offensive line and maybe defensive end would be the other areas to look at. But no player at those positions could match up to what Curry can offer the Chiefs here.
The top three picks for the Madden Mock Draft are possibly the same we'll see on NFL Draft day. However some surprises are definitely in store as the mock continues. Feel free to leave your thoughts on these top three selections and what players you think would fit the teams the best in Madden 10.