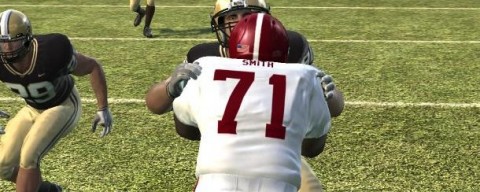 It is at about this point in the Madden Mock Draft where it starts to become more difficult to choose between players. There is more subjectivity involved in evaluating potential ratings and what they would mean for the teams. A bigger consideration becomes comparing options as far as how much they can offer immediately and what positions are easier to draft valuable contributors in later rounds.
Continue on to view the picks for the 49ers, Bills, and Broncos. Remember this is more about what players would improve the teams the most in Madden 10 and beyond than it is a prediction of who will be taken in the NFL Draft.
#10 – San Francisco 49ers – Andre Smith – OT – Alabama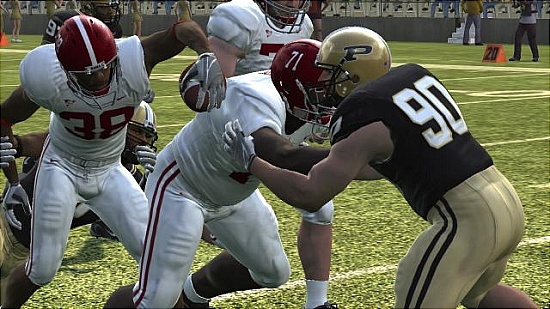 This was probably the toughest call so far. The 49ers could use help this high at QB, WR, OT, OG, OLB, and CB. Guys like Andre Smith, Josh Freeman, Everette Brown, and Vontae Davis would all have been beneficial selections.
The commitment to the 3-4 defense provides a big weakness that Brown could fill as a pass rusher. The offensive line has big issues and could use Smith immediately. So it came down to those two and ultimately I decided on Smith. Since users don't control lineman it is important to get highly rated players or else be at the mercy of defenses. While his stock has slipped some he will have the opportunity to prove it on the field and could gain some ratings upgrades in the process.
#11 – Buffalo Bills – Aaron Maybin – DE – Penn State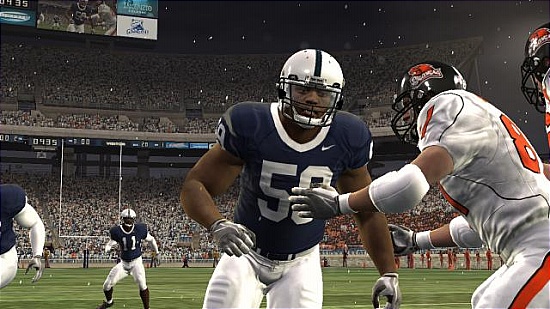 The Bills were another team I went back and forth on. Pass rush is an immediate need and the offense could use a threat at TE. After narrowing it down to Aaron Maybin and Brandon Pettigrew it became a matter of value.
Maybin could come in and add that much needed element to the defense. Pettigrew roaming the middle with T.O. and Lee Evans on the outside would really enhance the offense and he is a great blocker too. But it felt a little early to pull the trigger on Pettigrew when there are some interesting TE prospects that could be grabbed later in the draft. It would be tougher to find a DE with the potential to be this effective in later rounds.
#12 – Denver Broncos – BJ Raji – DT – Boston College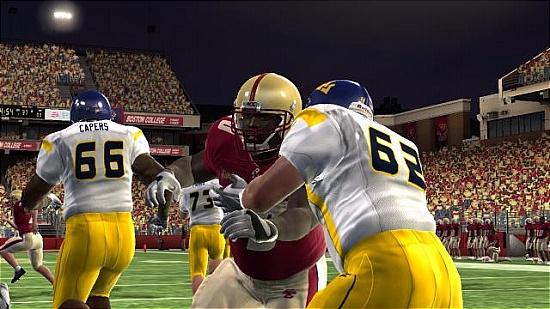 Compared to the last two selections this one seemed obvious. The Broncos now have the #18 pick which means another need could be filled there so the best available player at a position of weakness could go here. With Stafford and Sanchez gone the best idea was to beef up the defense.
BJ Raji has dropped some but is the best DT in the draft and will be rated as such. There will be decent options at the next pick potentially for a QB, RB, or LB but no tackle of Raji's caliber will be around.
Check back in a few days for the next three picks in the Madden Mock Draft!
Previous: 1-3, 4-6, 7-9