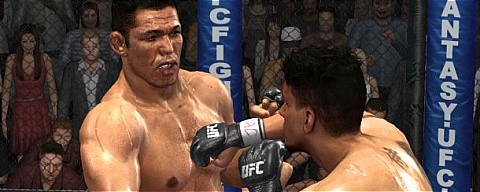 THQ has announced (via mmajunkie) that the demo for UFC 2009 Undisputed will be out next week for both the 360 and the PS3. That probably means Thursday April 16th for both though it could potentially make it out earlier on Tuesday for the 360. No details are available on what the demo will include.
Having a demo out over a month before release usually is a sign of confidence in the game. This is especially the case since it's the first in what the company hopes will be a lengthy and profitable endeavor as a franchise. The nice thing about being this early is that it will provide plenty of time to get acclimated to the control scheme. Should be interesting to follow the reaction to it. Even though it has a lot of positive buzz it is still pretty much an unknown and first impressions will be telling.
Update: Well so much for that. The website for the game now states that the demo has been pushed back and there is no timetable on its release. Thanks to jezwuzz for the comment and link.