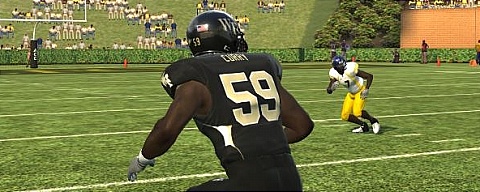 With EA Sports holding an NCAA Football 10 event in NY leading up to the NFL Draft it would only make sense that the cover athletes of the four versions of the game would be in town. Last year all of them (Matt Ryan, Darren McFadden, DeSean Jackson, and Owen Schmidt) were in attendance along with a few others.
The following players have been invited by the NFL to attend the draft: Matthew Stafford, Josh Freeman, Brian Cushing, Aaron Curry, Michael Crabtree, Eugene Monroe, Michael Oher, Brian Orakpo, and Jason Smith. Mark Sanchez has turned the invite down.
This doesn't mean they are the only players that will be in NY, nor does it exclude anyone who might fly in and then back home. Regardless it is interesting to look at that list and wonder if it could provide insight into who will be on the covers. Knowing Sanchez decided against attending makes me think he won't be one of them.
At this point my prediction for the covers is to feature Curry, Crabtree, Stafford, and with a wildcard being Pat White or Beanie Wells. What four players are you expecting to be announced as the cover athletes this year?